"Animal" Jim Feurer Named Honorary Legend of Route 66 Classic
Share:
Joliet, Ill. – August 2, 2012 - "Animal" Jim Feurer will serve as the Honorary Legend during the Second Annual Route 66 Classic nostalgia match racing event at Route 66 Raceway on Saturday, August 18, 2012. Feurer's role as Honorary Legend is two fold – he will make both an on-track appearance in his 1979 Mercury Zephyr as well as select the "Legend's Choice," an award that he will present to the nostalgia drag car or show car of his choice.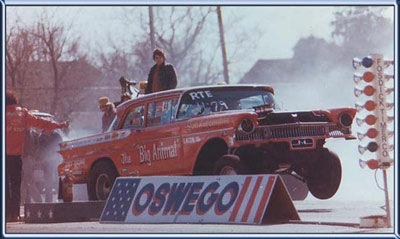 Ever the showman, Feurer's drag racing career dates back to the early 1960's with an array of street rods. His legend was officially born on July 20, 1969, when Feurer debuted "The Big Animal," a 1957 Mercury that he wheeled to the 1D/Hot Rod class win that very day. Two Oswego Dragway Track Championships later and Feurer had transitioned his way into the Pro Stock ranks.
It was during his Pro Stock years when Feurer first introduced the 1979 Mercury Zephyr that came to be known as, Zeke. Zeke evolved from a small block power plant into a 672 CID Kaase Ford Hemi mountain motor with nitrous and served as one of the original inspirations for the Pro Modified category. After 43-years of racing, the Lacon, Illinois resident remains actively involved with drag racing. When not racing himself, Feurer serves as an Official Tech Inspector at Route 66 Raceway.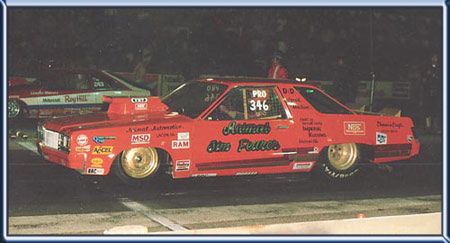 The Route 66 Classic is an all-day nostalgia match racing special event at Route 66 Raceway in Joliet, Illinois. From nostalgia funny cars to classic street rods, the event is a celebration of all things vintage. Racers are invited to participate in the open match race sessions held throughout the day. Vintage style funny cars, dragsters, altereds and roadsters are encouraged to participate, as well as door cars '79 and older.
Gates open at 9:00 AM for the all-day event with the primary spectator show time beginning at 7:00 PM. Nostalgia Funny Cars, Nostalgia Pro Stock Tribute cars, Gassers, the Shake, Rattle & Run '57 Chevy and the Black Ice Jet Dragster will thrill race fans, taking them on a quarter-mile blast down memory lane.
Tickets are available for only $20. Kids 12 and younger are FREE with a paid adult. Race fans will also enjoy free parking on the pit side of the race track. To purchase tickets, call 888-629-RACE (7223) or CLICK HERE.
All images from www.animaljimracing.com.